Aluminum Tube Filling And Sealing Machine
Product Detail
Feedback now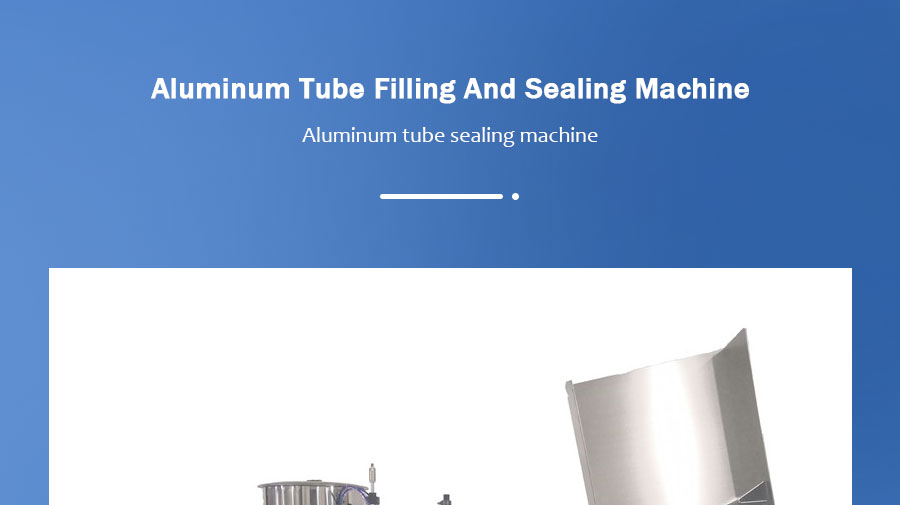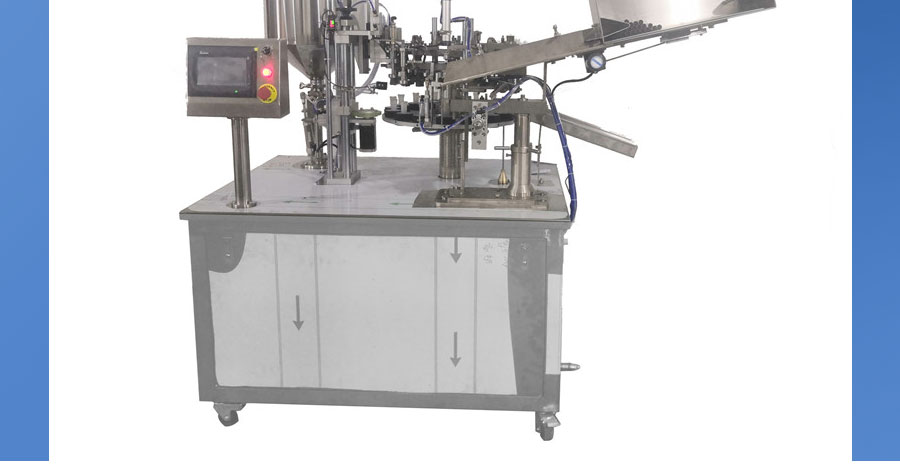 Product application of aluminum tube filling and sealing machine:
Mainly used for packaging materials with aluminum tubes. This machine is widely used in packaging in the pharmaceutical, daily chemical, food, chemical and other industries. Such as ointment, toothpaste, epoxy glue, 502 glue, hair dye, and other liquid or paste -like materials filling and sealing.
Aluminum tube filling and sealing machine related parameters

Equipment name

Aluminum tube filling and sealing machine

Production speed

10-40 pcs/min (depending on different materials and filling volume)

Filling range

2

0-200ml

Applicable tube height

80-180mm

Applicable pipe diameter (diameter)

20-35mm

Number of stations

16

Ge

Voltage

220V

Air pressure

4-6Mpa

equipment weight

220KG

Equipment size

2000mm*1100mm*1880mm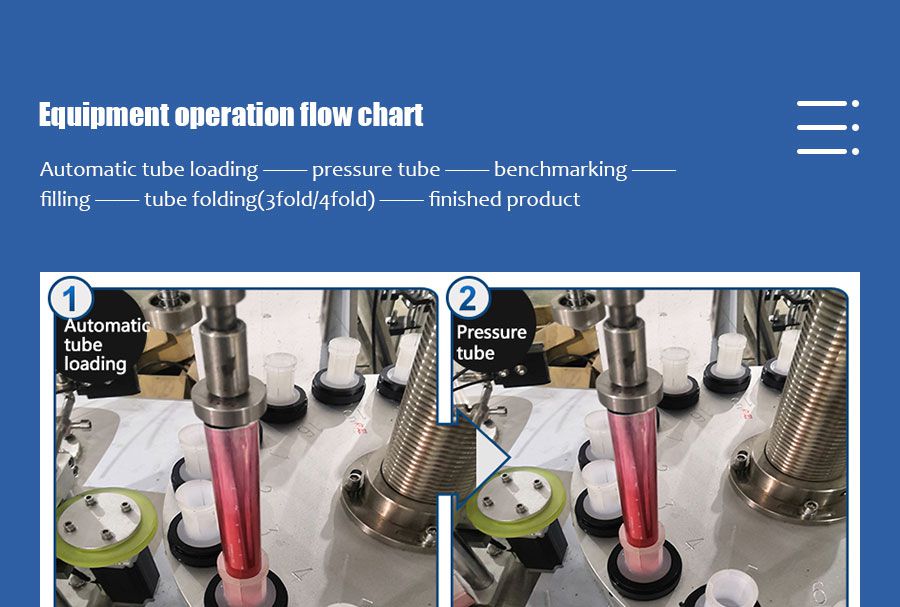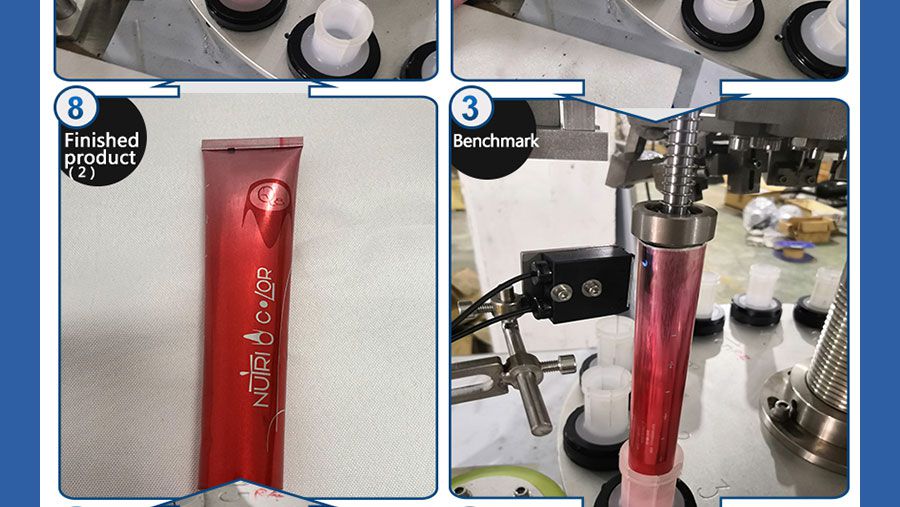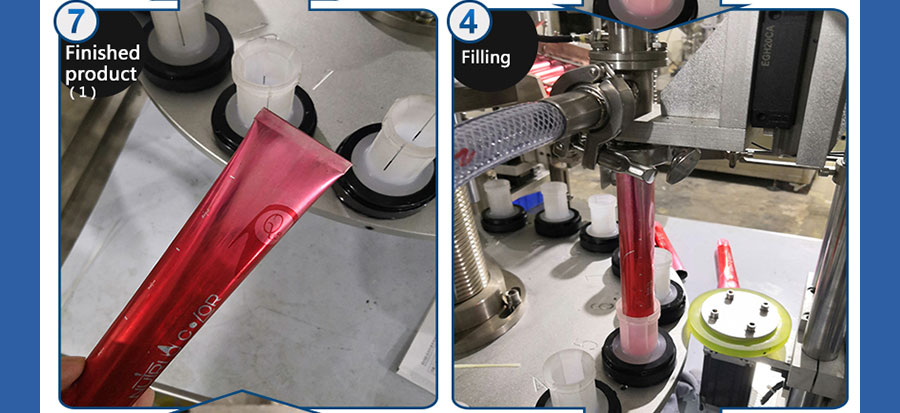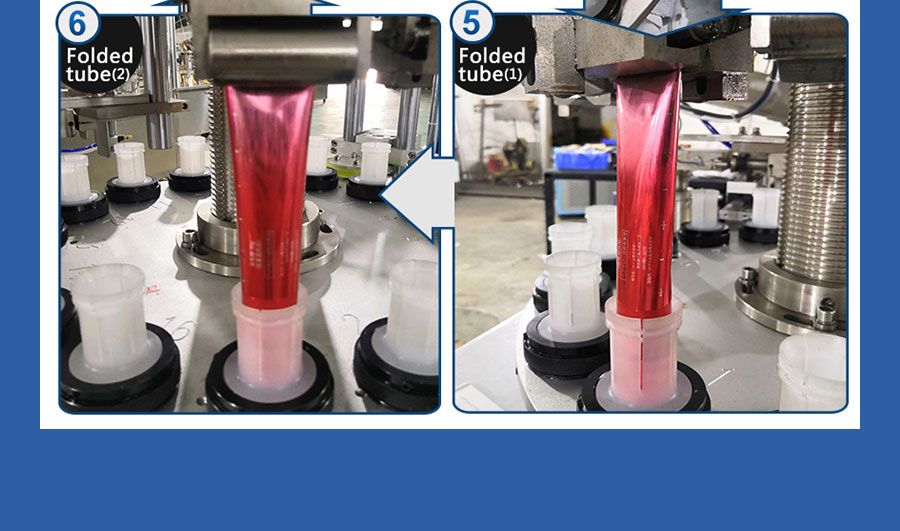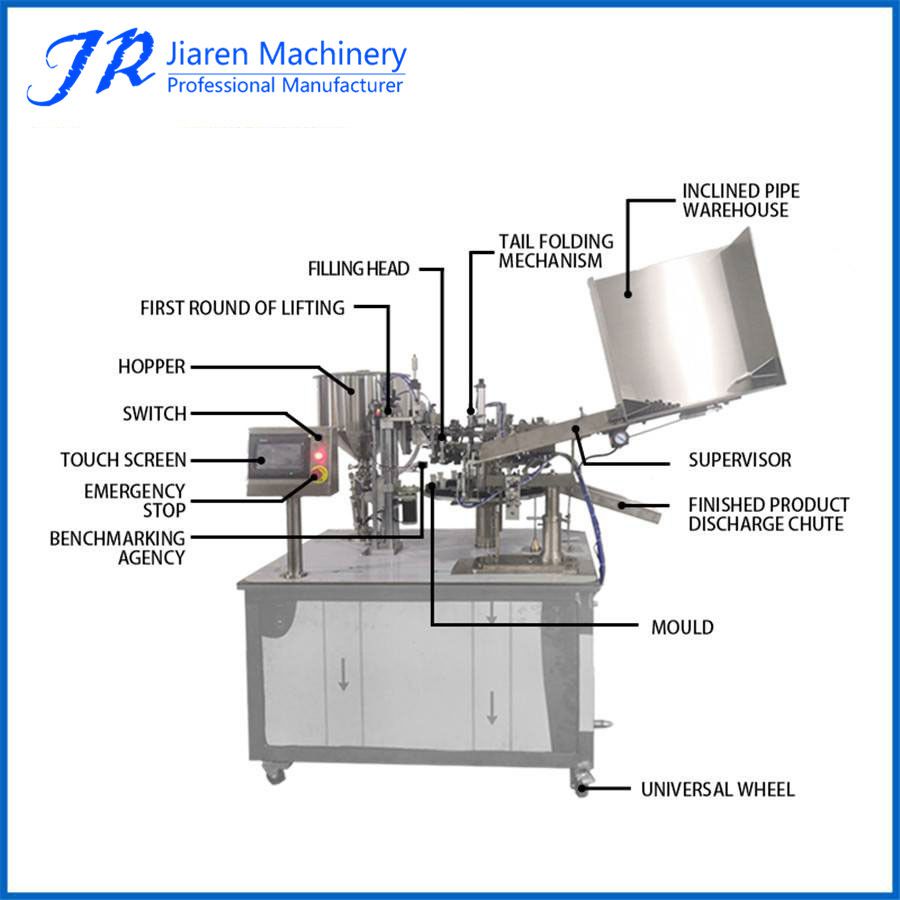 Features of aluminum tube filling and sealing machine:
1.The filling volume of this equipment is easy to adjust, and it can be adjusted by the hand wheel, and the setting is quick.
2.The tube seat is a replaceable tube seat, which can be replaced according to different products.
3.The filling part and the part in contact with the material are made of 304 stainless steel.
4.The equipment adopts plunger filling, the valve body uses mechanical rotary valve, and the filling accuracy is plus or minus 1%.
5.Turntable speed control is inverter speed control, easy to operate.
6.The sealing method is the common three-fold, four-fold sealing, and the sealing is beautiful.
7.The filling, sealing, and printing integrated machine is completed, and the filling has the function of anti-drawing blow-off and drawing.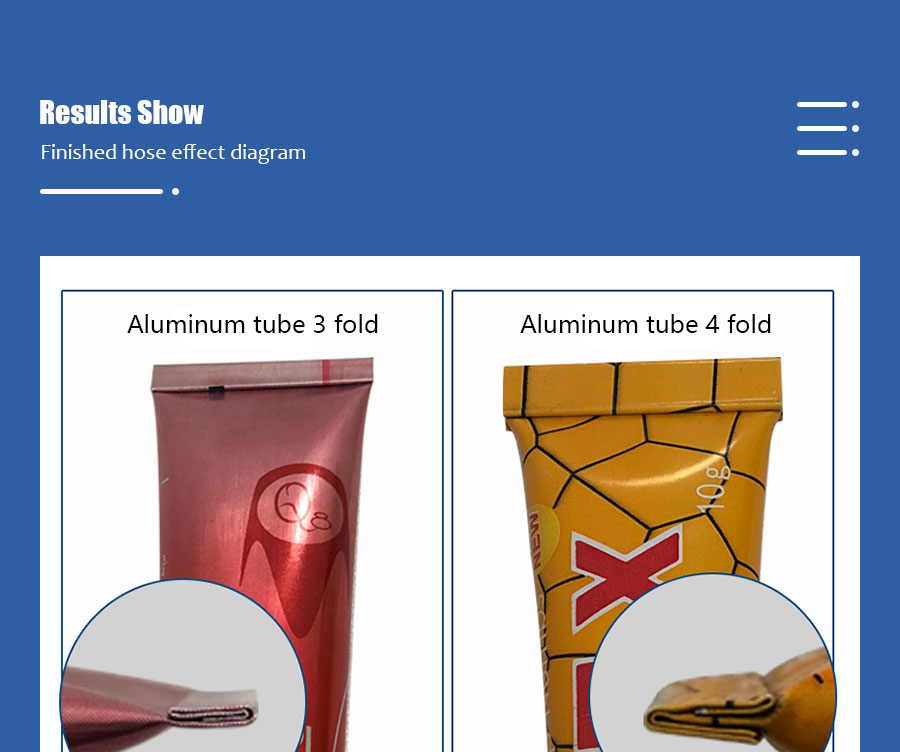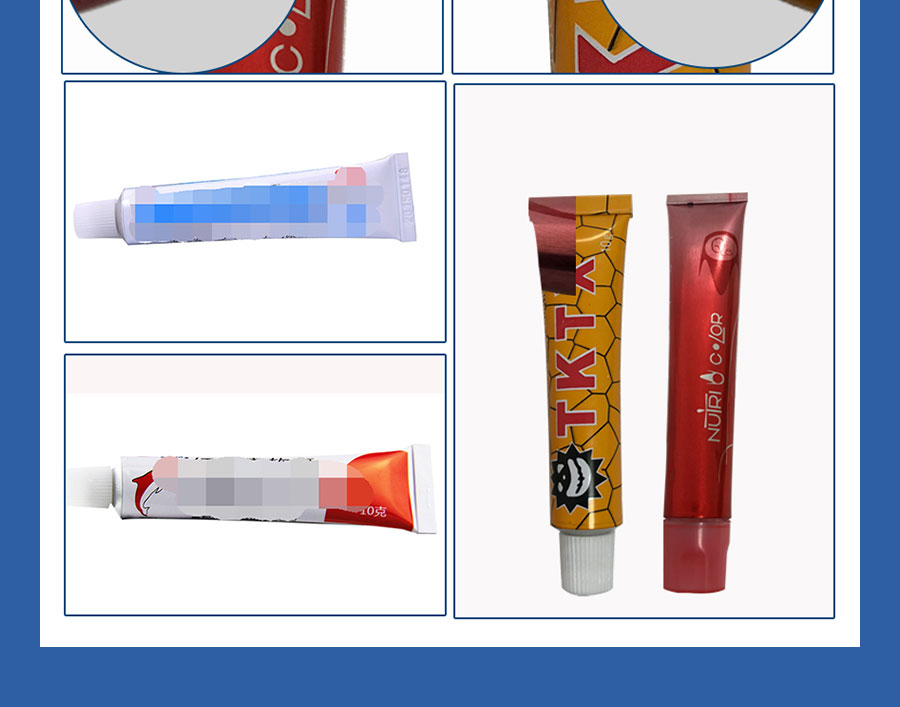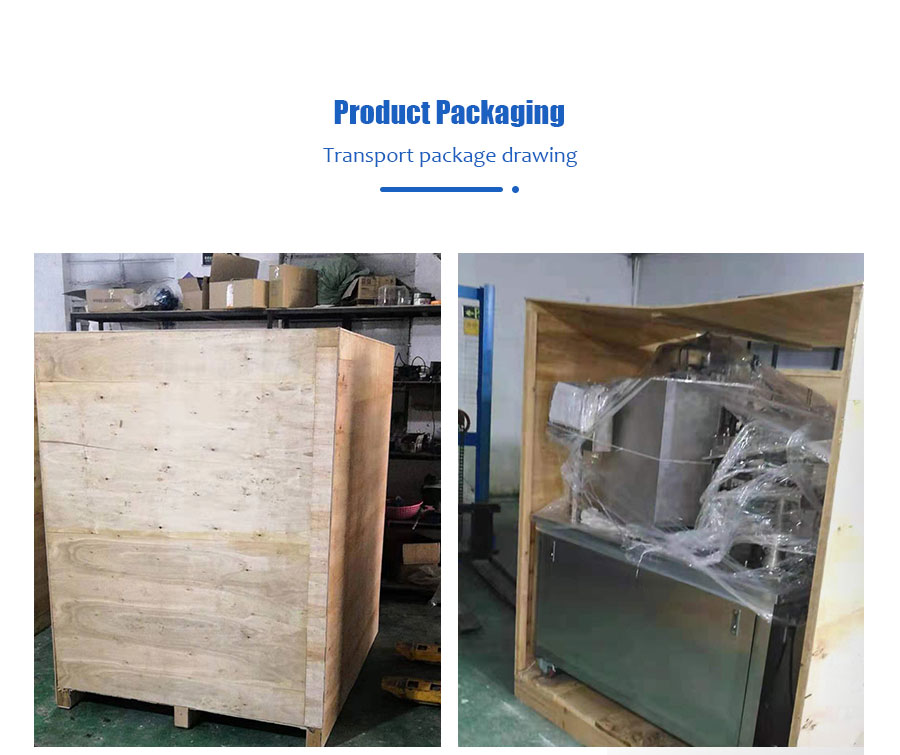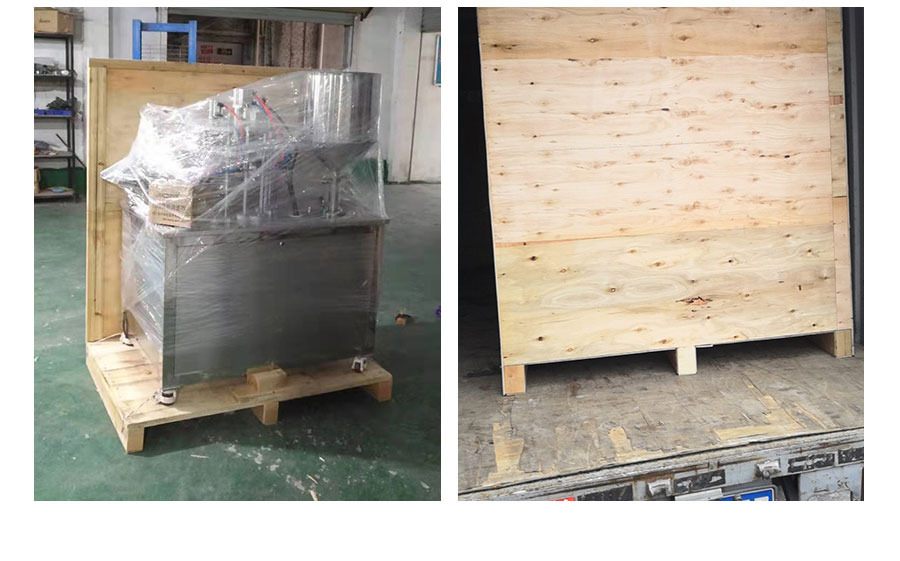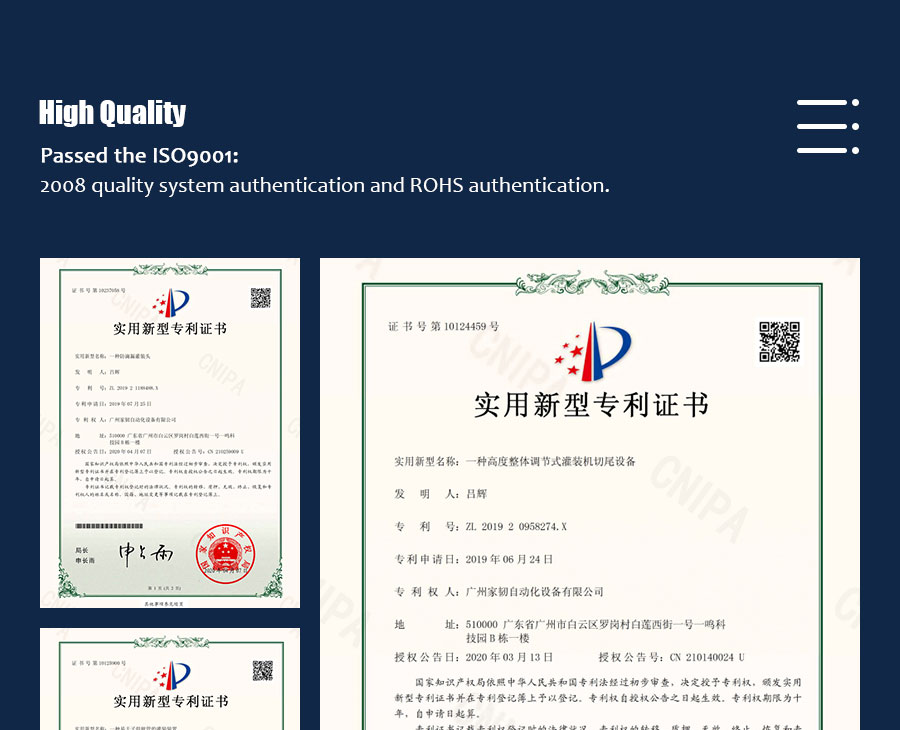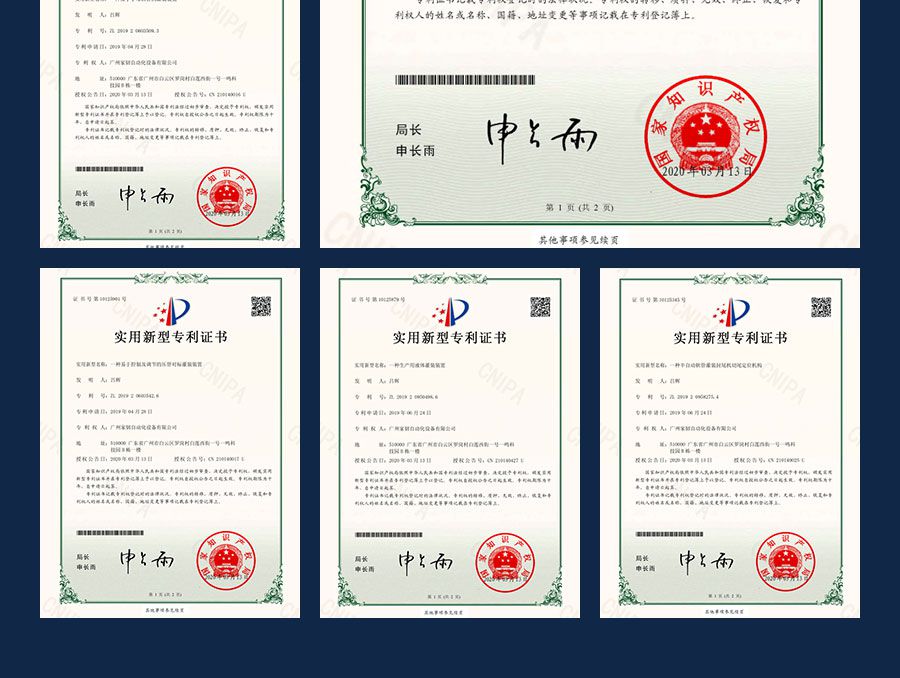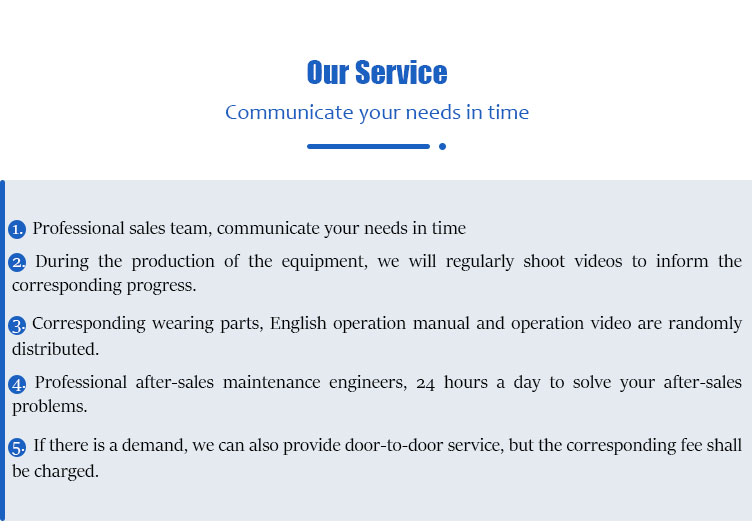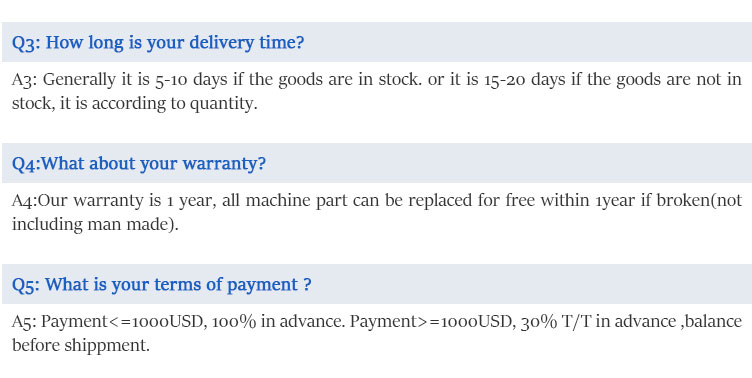 If you have some problems about Aluminum Tube Filling And Sealing Machine, or want to know more details about Semi-automatic ultrasonic tail sealing machine,Ultrasonic filling and sealing machine,Ultrasonic tail sealing machine,Hose sealing machine,Aluminum tube sealing machine. Welcome to contact us!
Looking forward to your inquiry.
Aluminium Tube Filling Machine, Aluminium Tube Filling Machine and Sealing Machine
Jiaren Machinery is the top and the leading Aluminum tube filling machine manufacturer in china. We are manufacturing Aluminium Tube Filling Machine in bulk according to the client's demand.
Features of Aluminium Tube Filling Machine:
It is easy to handle
It requires very low maintenance
It is built with tough materials
You can buy Aluminium Tube Filling Machine today, so order now!
Automatic tube filling machine | Toothpaste filling machine | Tube filling and sealing machine | Ultrasonic tube sealing machine | Filling machine